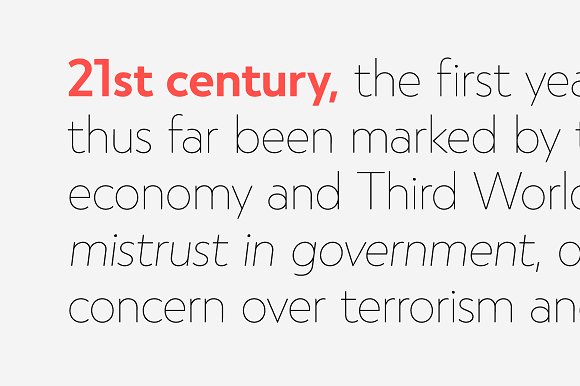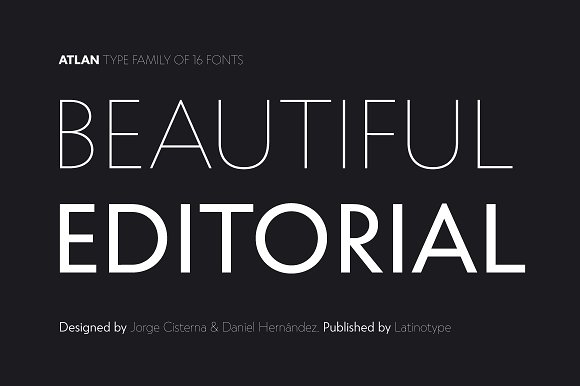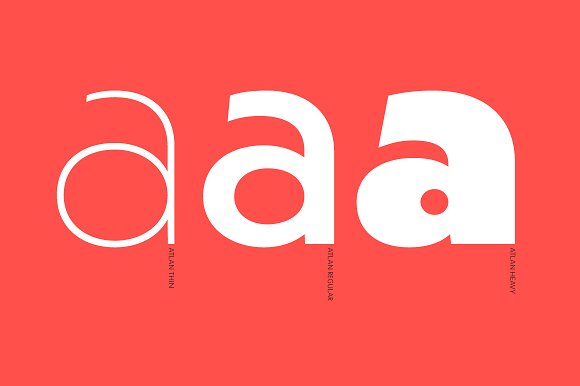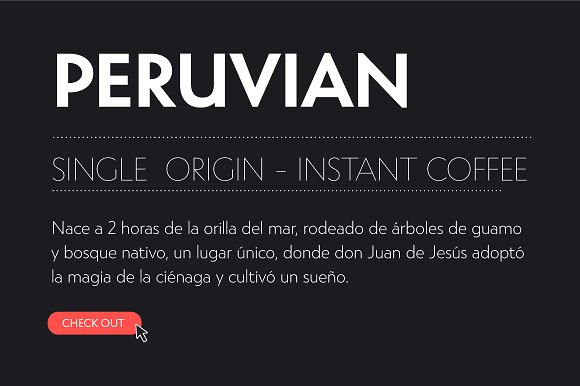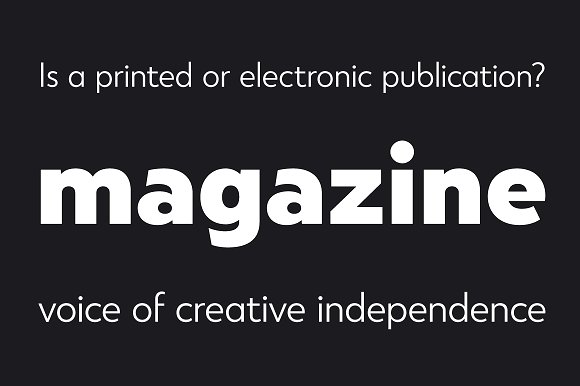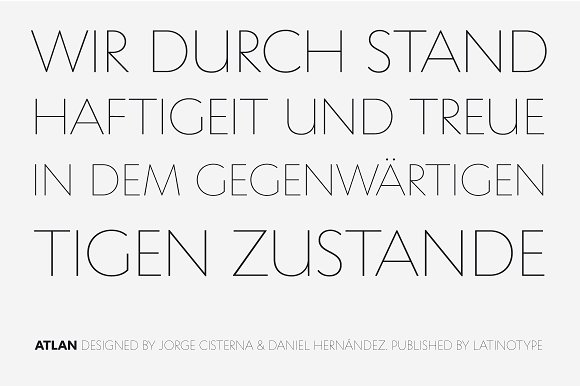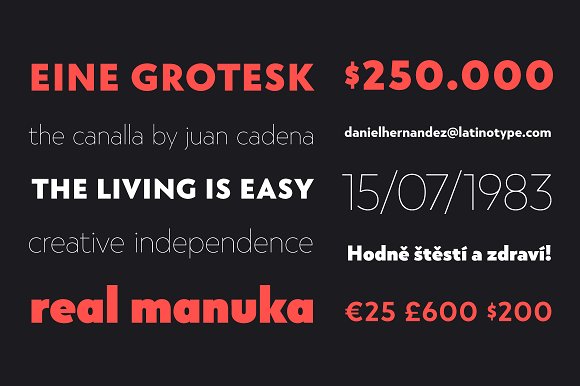 Atlan—a Latin 'spin-off' of classic geometric sans typefaces.
Remembering typefaces like 'Kabel' by Rudolf Koch while paying attention to current design needs was the starting point for 'Atlan'—a simple, elegant and appealing font.
This typeface is based on highly expressive sans-serif geometric fonts of the 1920s. We challenged ourselves to reinterpret these characteristics without losing expressiveness in order to create a functional and versatile design. This process resulted in a font, with display features, well-suited for light, uniform-coloured texts.