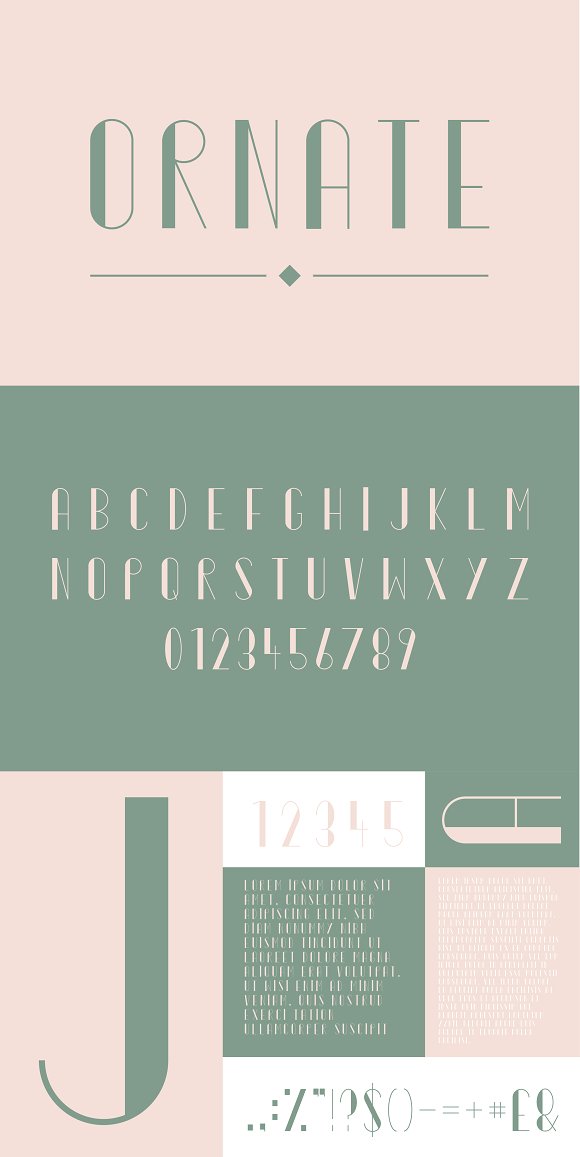 Reign is a sophisticated & simple serif typeface. Works great for logos & titles on a large or small scale. Pairs great with simple sans serif fonts. Includes regular and stencil.
Amphi is a bold & sturdy serif typeface taken influence from ancient roman style architecture. Comes with regular, stencil and broken.
Ornate is a modern take on old Art Deco style typefaces. All caps, comes with numeral and basic punctuation.