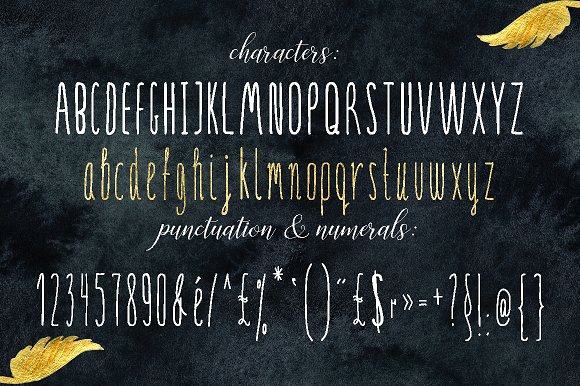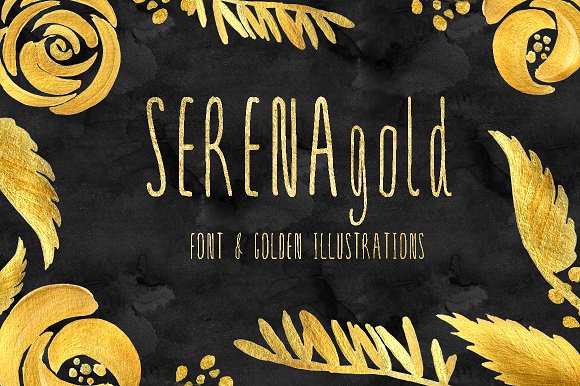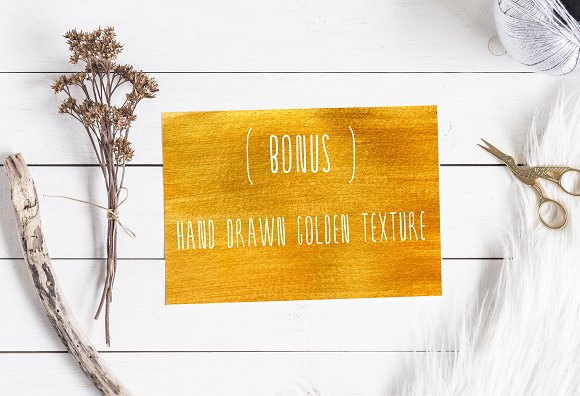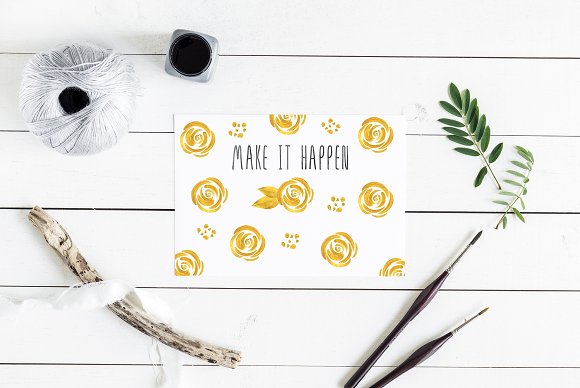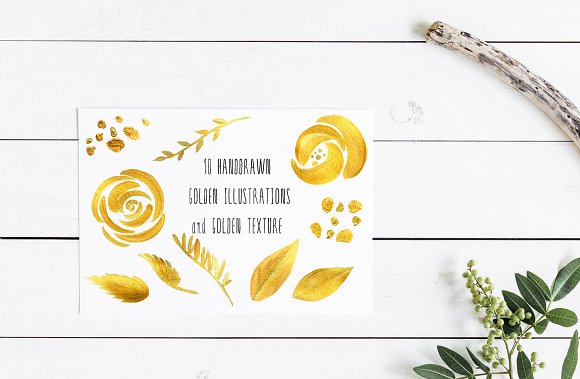 The handwritten font SERENAgold . This is generic, readable handwritten font, will works well in every kind of design.
It looks fantastic for branding, logos, and websites as well!
Add gold accents to your projects with 10 original hand drawn golden innustrations which will be ideal for branding, wedding invitations, logos…
You will receive: OTF SERENAgold font, TTF SERENAgold font, WOFF SERENAgold font, and 10 PNG( images with transparent backgrouns) and10 JPG( images with white background) with hand drawn golden illustrations: flowers, leaves and branches.
BONUS: 1 PNG and 1 JPG with hand drawn gold texture.
If you have any questions or need my assistance, please don't hesitate to contact me.
Thank you.