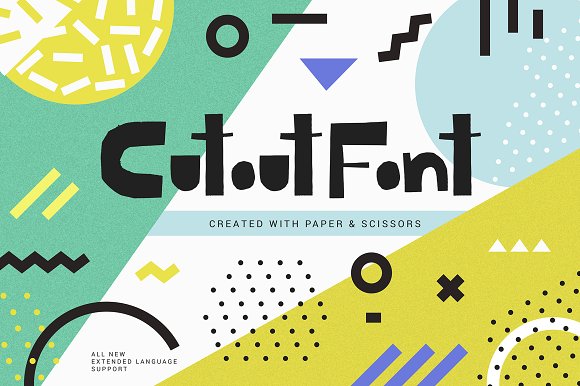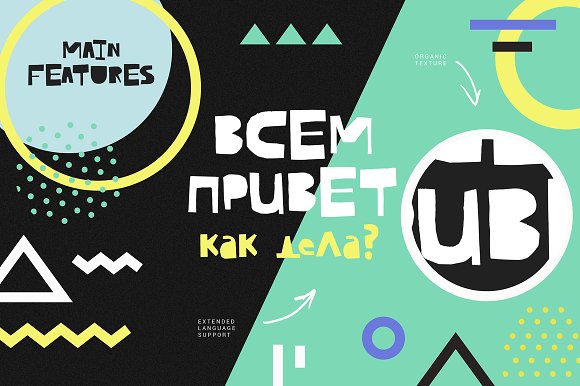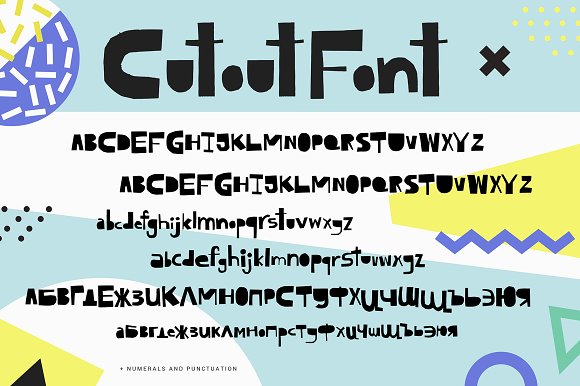 I'm super-pleased to introduce to you all new updated Cutout Font! Now it includes not only uppercase letters, but lowercase (with alternative set & ligatures) and extended language support, including Cyrillic!
All symbols of the font were cut out of paper and then carefully digitised.
Cutout is a bold font with organic edges and it will look great on posters, book covers, apparel design and anywhere where you need to draw attention to the words. You will get both TTF and OTF versions of the font.
Cutout is a perfect font for: